As a means of support for your journey to enlightenment the Psi Palatium, established in 1997, offers free chat, classes and hundreds of quality written theoretical and practical articles relating to many aspects of life, spirituality, mental abilities and the psychic and magick arts.
By helping to maintain your focus on understanding yourself and loving who you are the Psi Palatium assists you in creating the life that you desire. In your journey of personal discovery you will experience and interact with life and psi in new and wonderous ways.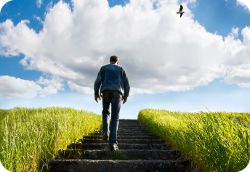 Psi (pronounced 'sigh'), which encompasses all psychic abilities and magic arts (magick), can be categorized in three different ways. There are the mental, the physical and the metaphysical types of phenomena. Each type will be experienced by people in very unique manners. Often people will view and perceive the same type of psi phenomenon in different ways.
The most important factor in your psychic experience is your level of awareness. The more aware you are the more vivid your journey will be. By sharing your awareness with others using our free psychic chat or by joining our free forum you will quicken your pace to enlightenment.
Five Most Recent Article Additions to our Library
Title
Author
Posted
Zeus
2012-08-29
Zeus
2012-08-26
Skywind
2012-05-29
Skywind
2012-05-29
Skywind
2012-05-29